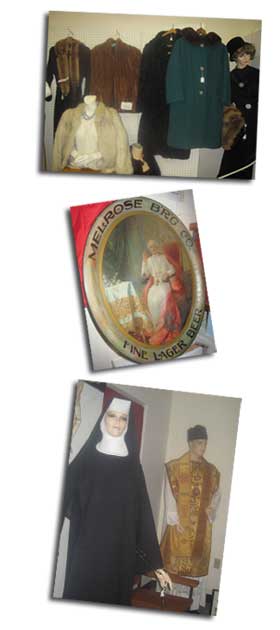 History of The Melrose Area Historical Society
The Melrose Area Historical Society established the Melrose Area Museum and Heritage Center in the basement of the old Lippsmeyer house in 1987. This building was next door to the east of the City Office building at that time and was the home of the Melrose branch of the Great River Regional Library on the main floor. The Lippsmeyer house was torn down in 1989 to make room for the new City Center which is now the home of the city offices and community meeting rooms as well as the Senior Citizen Center and Melrose Police Department. The city had purchased the house to the west of this area and this building provided room for the museum to expand the collection and exhibits. However, this two story building rapidly became too small for the influx of donated items added to the collection.
Immediately the Society began exploring other possibilities for a larger building. The Board of Directors established a Building Fund and many ideas were explored. But still the growing collection had to be housed in this crowded building for another decade.
Because there were no nuns living in Melrose and the parish had no use for the Convent, which had lately been used for a Parish Center, St. Mary's Church Council offered the building for sale. A year later, in 2000, there were no interested buyers. At this time the City of Melrose acquired the building and leased it to the Society for the museum.





Museum - Melrose Area Historical Society - Melrose, MN | Copyright © 2013
SmartSearch
All Rights Reserved